From the Shelf
Water, Water Everywhere
Water, water everywhere... and lots of books to read. It seems that water, both literally and metaphorically, has taken the book world by storm of late: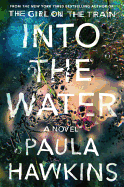 Paula Hawkins, best known for her hit debut,
The Girl on the Train
, returns to suspense with her second novel,
Into the Water
. The novel centers on a river known as the "Drowning Pool," where numerous women have died over several centuries.
Charles Finch's
The Woman in the Water
also builds a mystery out of a woman's body found in the Thames (as the title suggests). The novel is a prequel to Finch's popular Victorian-era detective series, offering long-time readers and those new to the series a look at Charles Lenox's first case.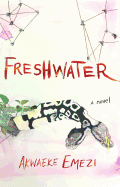 Akwaeke Emezi's debut novel,
Freshwater
, tells the story of Ada, a young Nigerian girl who immigrates to the United States. According to our reviewer, it is a "riveting and peculiar variation on coming of age" and "as enchanting as it is unsettling."
For nonfiction fans looking for more literal accounts of the water around us, there is Tristan Gooley's How to Read Water: Clues and Pattern from Puddles to the Sea--with advice on using water to understand the natural world better. Or Steven Solomon's book Water: The Epic Struggle for Wealth, Power and Civilization, which outlines how world conflicts have been driven by a need for access to fresh water.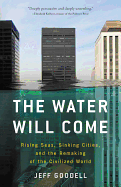 It's not just drinking water that is shaping history, though, as Jeff Goodell explores in
The Water Will Come: Rising Seas, Sinking Cities, and the Remaking of the Civilized World
. All that water everywhere, he says, will force civilization to rethink rising sea levels--or suffer the consequences. --
Kerry McHugh
, blogger at
Entomology of a Bookworm

In this Issue...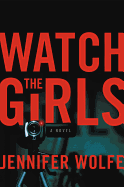 An actress with a tragic past becomes embroiled in the mystery of several women gone missing in the woods of a small town.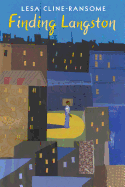 After losing his mother and moving from rural Alabama to Chicago's "Bronzeville" community in 1946, an 11-year-old boy seeks poetic solace in a library where all are welcome, even black people.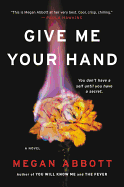 In Megan Abbott's ninth crime novel, two research collaborators--former high school classmates--find that ambition and shared secrets can turn deadly.
Review by Subjects:
Fiction ⋅ Mystery & Thriller ⋅ Science Fiction & Fantasy ⋅ Food & Wine ⋅ History ⋅ Science ⋅ Children's & Young Adult

From Branches Books & Gifts
Upcoming Events
Freedom Readers August Pick: No-No Boy by John Okada
08/20/2018 - 5:30PM
We are excited to announce that the next Freedom Readers book club is scheduled for Monday, August 20th from 5:30 pm - 7:00 pm. This book club is open to the public and will concentrate on fiction and non-fiction titles based around political or current cultural themes. This month we will be discussing No-No Boy by John Okada. ""No-No Boy" tells the story of Ichiro Yamada, a fictional version of the real-life "no-no boys." Yamada answered "no" twice in a compulsory government questionnaire...
Magical Morning Story Time featuring Elsa from Frozen
08/21/2018 - 10:00AM
Join us Tuesday, August 21st at 10:00 am - Elsa from Frozen will be reading to us today! Join us for Story Time each Tuesday morning at 10:00 am. Each week we will have a new story and song to share! Can't wait to see you! Questions? Please call (559) 641-2019
Surviving Agent Orange: And Other Things I Learned from Being Thrown Under the Partridge Family Bus - Book Signing/Q&A Author Event with Gretchen Bonaduce
08/29/2018 - 6:30PM
Ever wonder what it would be like to marry a child star? Have your own reality TV show? Have your life play out for the world to see? With talent, tenacity, and charisma, Gretchen Bonaduce has proven time and again that she can overcome adversity and make her dreams come true. Join us for a live Q & A with author, producer and reality star, Gretchen Bonaduce on Wednesday, August 29th at 7:00 pm for the release of her new book, Surviving Agent Orange and Other Things I Learned From Being...
Branches Book Club August Pick!
08/29/2018 - 2:00PM
Join us at Branches Books & Gifts for Branches Book Club Wednesday, August 29th at 2:00 pm. We will be discussing the book Before We Were Yours by Lisa Wingate. "Memphis, Tennessee, 1936. The five Foss children find their lives changed forever when their parents leave them alone ... one stormy night. Rill Foss ... must protect her four younger siblings as they are wrenched from their home on the Mississippi and thrown into the care of the infamous Georgia Tann, director of the Tennessee...
Banned Books Week September 23 - September 29!
09/23/2018 - 09/29/2018 - 11:45AM
The Banned Books Week Coalition is a national alliance of diverse organizations joined by a commitment to increase awareness of the annual celebration of the freedom to read. The Coalition seeks to engage various communities and inspire participation in Banned Books Week through education, advocacy, and the creation of programming about the problem of book censorship. The 2018 celebration will be held September 23 - September 29! In addition to our sponsors, Banned Books Week received...
Banned Books Week 2018 - Receive 25% OFF on any Banned Books Titles this week only!
09/23/2018 - 09/29/2018 - 8:00AM
Banned Books Week Coalition is a national alliance of diverse organizations joined by a commitment to increase awareness of the annual celebration of the freedom to read. The Coalition seeks to engage various communities and inspire participation in Banned Books Week through education, advocacy, and the creation of programming about the problem of book censorship. The 2018 celebration will be held September 23 - September 29! Receive 25% OFF on any Banned Books Titles this week only! See...
16th Annual Sierra Art Trails featuring Christan Mueller
10/05/2018 - 10/06/2018 - 4:30PM
CELEBRATING 16 YEARS SUPPORTING THE ARTS IN THE YOSEMITE FOOTHILLS! We are very pleased to announce Sierra Art Trails 2018, our 16th Anniversary Open Studio Tour. Friday, Saturday and Sunday, October 5th through October 7th, 2018. Sierra Art Trails gives art enthusiasts the chance to see fine art and fine crafts in the making, and to purchase works directly from the people who create them. The show takes place in homes, studios, galleries, and businesses in more than a dozen...
16th Annual Sierra Art Trails featuring Christian Mueller
10/06/2018 - 10/07/2018 - 10:00AM
We are very pleased to announce that Branches Books will again be a stop on the Sierra Art Trails 16th Anniversary Open Studio Tour. Branches Books & Gifts will be hosting artists for the fourth year and we are pleased to announce photographer and Redwoods in Yosemite GM, Christian Mueller will be showing at our shoppe. Branches will also have Sierra Art Trails catalogs/tickets for purchase at the store.
26th Annual Oakhurst Fall Festival!
10/12/2018 - 10/13/2018 - 3:00PM
26th Annual Oakhurst Fall Festival! Friday, October 12 and Saturday, October 13, 2018! You're invited to the 26th Annual Oakhurst Fall Festival held yearly on the second Friday and Saturday of October! The Oakhurst Fall Festival has undergone many entities throughout it's 26 year history, beginning as a one-day festival, morphing into a wine and chocolate festival and most currently, a celebration for people of all ages 0- 100+! The Oakhurst Fall Festival provides something for...
Book Candy
Journey Through Literary Homes
Working with artist John Davies, GoCompare created "a journey through the literary homes from some of the world's most beloved novels."
---
Electric Lit checks out "10 animals who have broken into the library."
---
Children's author Catherine Gilbert Murdock chooses the "top 5 books to read before you're 12" for the Big Issue.
---
Signature features illustrator Nathan Gelgud's infographic "Herman Melville, from novella to opus: What to read and where to start."
---
"Being a Victorian librarian was oh-so-dangerous," JSTOR Daily reports.

Great Reads
Rediscover: Crazy Rich Asians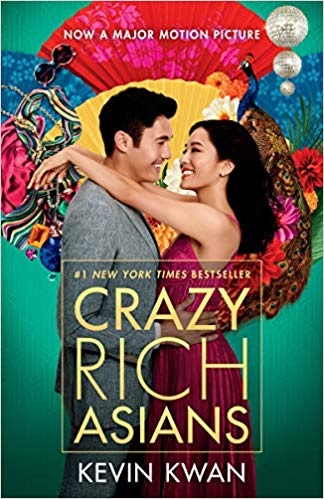 The film adaptation of Crazy Rich Asians, a novel by Kevin Kwan, opened yesterday. With plenty of advertising buzz and a wave of positive reviews, Kwan's original work is sure to receive plenty of interest. Published in 2013, Crazy Rich Asians tells the story of an American-born Chinese girl who travels to Singapore for the wedding of her boyfriend's best friend. Once there, Rachel Chu (played in the film by Constance Wu) discovers her boyfriend, Nick (Henry Golding), is part of Singapore's crazy rich social elite. Rachel is embroiled in a clash of classes, complete with plenty of snobbery, conspicuous displays of wealth and efforts by Nick's mother to keep the couple apart. (For a Maximum Shelf review of Crazy Rich Asians, plus an interview with Kevin Kwan, click here.)

The success of Crazy Rich Asians led to two sequels: China Rich Girlfriend (2015) and Rich People Problems (2017), all of which are available from Anchor. The movie version of Crazy Rich Asians marks an important moment for representation in film--it is the first major Hollywood release since 1993's Joy Luck Club to feature Asians in all leading roles. This cast also includes Gemma Chan, Awkwafina, Kris Aquino, Lisa Lu, Nico Santos, Ken Jeong and Michelle Yeoh. A movie tie-in edition of Crazy Rich Asians was published by Anchor in July ($16, 9780525563761). --Tobias Mutter
The Writer's Life
Luke Tredget: Dating to Distraction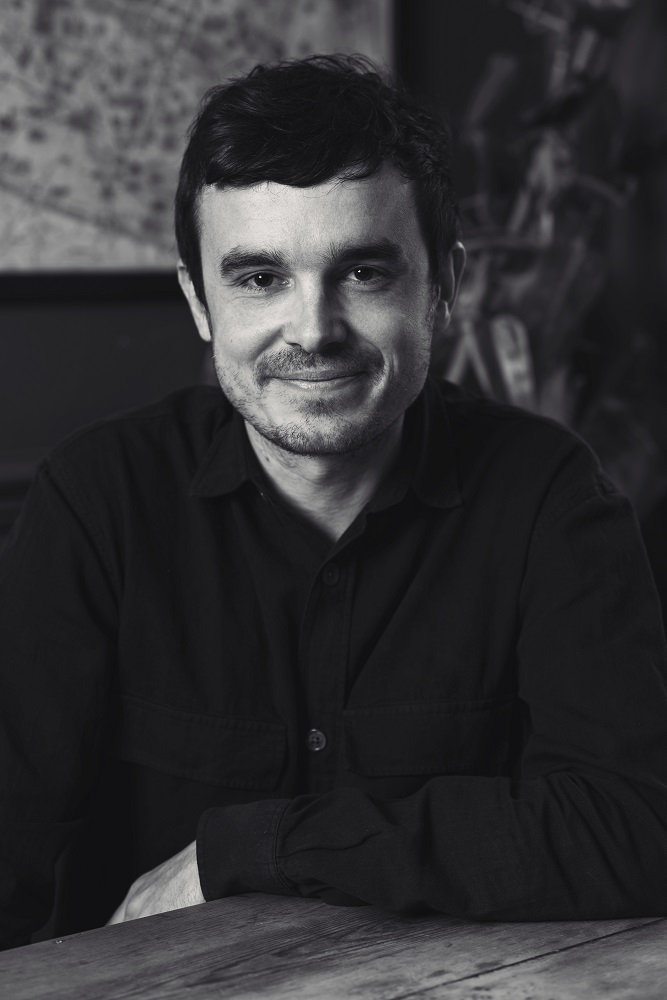 photo: Nathan Small
For someone whose day job involves coordinating international disaster relief for the Red Cross, Luke Tredget's career as a writer is taking him in a completely different direction. In his debut novel,
Kismet
(Little, Brown, $26; reviewed below), Tredget pairs society's infatuation with social media and self-promotion with a savvy love story about a Londoner driven to distraction by a matchmaking app.
Kismet raises important questions about the influence of social media and our dependence on it. What did you hope to accomplish when you set out to write the book?
The main theme I wanted to write about is the pressure that many people feel, myself included, to make their lives extraordinary or perfect. I feel that social media enhances this, because it constantly serves up images of people we know that seem to be living more exciting, idealized lives. I wanted to take this one step further, and imagine a world where social media actually helps people achieve the life of their dreams. I then honed in on the idea of a matchmaking app that people trusted unthinkingly, ahead of their own instinct or analysis. By writing Kismet I suppose I wanted to explore the dangers (and benefits) of having big data interfere in our private lives in this way, and especially the threat it could pose to our own decision making.
Where did you get the idea for the Kismet dating app?
The technology and format for the app in the book is very much based on the way dating apps are developing in the real world, so it didn't take a huge leap of my imagination. There are already apps that link you with people based on where you live or your current location, and others that show compatibility as a percentage score. The major difference is that Kismet works by harvesting the totality of someone's online data and behavior. At the time of writing, this seemed like a novelty, but just a few weeks before publication it was announced that Facebook would be launching a dating platform--the amount of data they will be able to draw on will be massive, and basically means that the real world has caught up with my fictional app!
You write so effectively from the female perspective--Anna is totally relatable. Can you share with us the secret to your authentic representation of Anna and her inner world?
Great to hear you say this, as it was obviously one of the major challenges of writing the book! My approach was to leave it to my intuition in the first instance and not consciously try to map out definitively "female" thoughts or actions. If I'd done that, I would have crippled myself. So I just wrote it based on my own instinct, and then had several really smart women tell me where I'd gone wrong! My agent, editor, copy editor are all women. There were a few things they suggested I change, but on the whole it seemed to be okay, and I think this reinforced something I believed anyway--that men and women aren't as different as we are sometimes encouraged to believe.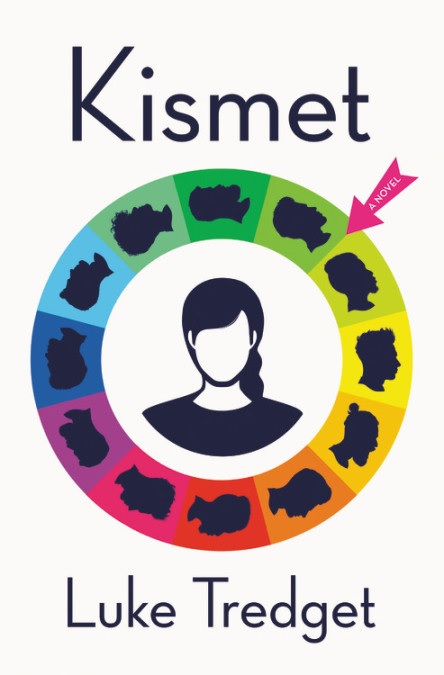 Anna's interest in Geoff is understandable; he's suave and attractively enigmatic. Was his creation inspired by a famous celebrity or someone you know, or is he a figment of your imagination?
He is actually almost a complete fictional construct, though I was thinking a little bit about characters like Julian Assange--people who set themselves against mainstream authorities in a dramatic and subversive way. The only difference is that Geoff has never achieved anything like the fame and notoriety that Assange has, and therefore is a bit disgruntled and eager to make his own mark somehow. I also had to make him incredibly handsome and well-traveled, so that Anna's attraction to him was more believable.
It's fascinating to juxtapose your work as a Red Cross international response director with your literary accomplishments. They are two very different vocations. Did one lead to the other, and if so, which came first?
They certainly are very different, but in fact one did lead to the other. Several years ago, I used my experience at the Red Cross to enter a journalism competition, writing about climate change in Bangladesh. My article was shortlisted and I was sent by the Guardian to Africa to write another article, this time about refugees, which was then published. The experience gave me the confidence to invest more time in my writing, including trying fiction. I joined a creative writing class, and basically never looked back! Since then, I have tried to balance writing and my Red Cross work, though I did take a year off to study an M.A. in Creative Writing and write the first draft of Kismet.
With Kismet's successful U.K. launch and the much anticipated U.S. publication, do you plan to continue your dual careers?
That depends how well the book does! At the moment it isn't an option, as I have a young daughter and have recently brought a house, so it would be a risky time to quit my dependable income! Also, if I left my job, I think I would miss the way that it makes my writing, by comparison, feel like my hobby and my passion. If I were to write full time, some of this charm, I fear, might be lost. I also think that being in a completely different realm of life--e.g., a real-world office--helps give you material and perspective for writing fiction. So for the time being, I'll definitely carry on the dual path.
Do you have any advice for aspiring writers?
The thing that benefited me the most was joining writing classes and ultimately taking a writing M.A. It wasn't the teaching itself--though of course this can be useful--but meeting other students who became my writing friends and peers. Having this support network can be absolutely invaluable, as they are the best placed to give feedback, encouragement, deadlines and maybe even the uncomfortable truths that are needed to make your writing as good as it can be. --
Shahina Piyarali
, writer and reviewer

Book Reviews
Fiction
St. Martin's Griffin, $16.99, paperback, 320p., 9781250169761
Grove Press, $26, hardcover, 240p., 9780802128171
Little, Brown, $26, hardcover, 400p., 9780316418294
Mystery & Thriller

Grand Central, $26, hardcover, 400p., 9781538760840

Little, Brown, $27, hardcover, 352p., 9780316547185
Science Fiction & Fantasy
Tor, $28.99, hardcover, 336p., 9780765389541
Food & Wine
Chelsea Green, $40, hardcover, 480p., 9781603587501
History
Dey Street, $28.99, hardcover, 448p., 9780062661395
Science
Simon & Schuster, $30, hardcover, 480p., 9781476776620
Bloomsbury Sigma, $28, hardcover, 304p., 9781472946188
Children's & Young Adult

Holiday House, $16.99, hardcover, 112p., ages 8-12, 9780823439607
Abrams Comic Arts, $19.99, hardcover, 15p., ages 14-up, 9781419728549
Greenwillow Books, $16.99, hardcover, 304p., ages 8-12, 9780062691781