Rediscover: W.S. Merwin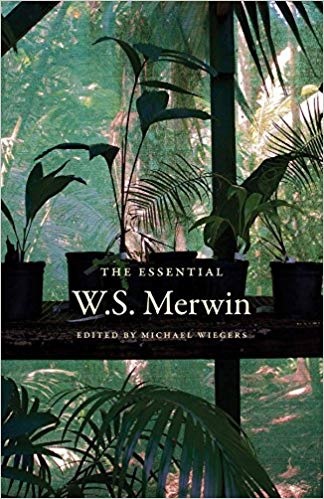 W.S. Merwin, U.S. poet laureate from 2010 to 2011 and winner of two Pulitzer Prizes, died last week at age 91. He lived in rural Maui for many years, where he transformed a former pineapple plantation into a sanctuary for rare palm trees. Much of his work reflected his commitment to conservation and Buddhist philosophy. In addition to his two Pulitzer Prizes for Poetry (1971 and 2009), Merwin won the National Book Award, the Tanning Prize from the Academy of American Poets, the Bollingen Prize for Poetry, the Lila Wallace-Reader's Digest Writers' Award, the Ruth Lilly Poetry Prize from the Poetry Foundation and the PEN Translation Prize.

Merwin's final collection of poetry, Garden Time (Copper Canyon Press, 2016), was written while the poet was losing his eyesight, with many of the poems dictated to his wife. His earlier works include The Lice, The Carrier of Ladders, The Shadow of Sirius, Migration: New and Selected Poems, The Moving Target, The Compass Flower, The Rain in the Trees, The Moon Before Morning, Unframed Originals, The Ends of the Earth, Summer Doorways and The Lost Upland. The Essential W.S. Merwin, released by Copper Canyon Press in 2017, samples the seven decades of Merwin's career, including select translations and prose ($18, 9781556595134).