The Girl He Used to Know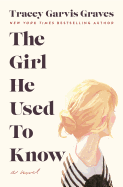 In this heartfelt contemporary romance, Tracey Garvis Graves (Heart-Shaped Hack) follows the tumultuous love story of an autistic woman and the one that got away.
As students at the University of Illinois at Urbana-Champaign in 1991, Annika and Jonathan meet over a hard-fought game at the school chess club. Struggling to adjust to independent life after years of homeschooling, Annika leans on her roommate Janice for guidance on navigating social situations and has never dated. Unable to read social cues, easily overwhelmed by sensory input and exhausted by too much human interaction, Annika's two comforts are playing chess and volunteering in wildlife rehabilitation. Jonathan, a transfer student, wants to start over after making the wrong choices at his last school. Thrown together by circumstance, the two embark on a relationship that evolves from sweet to white-hot.
In 2001, Annika and Jonathan meet again by chance in a Chicago grocery store. Jonathan works in finance and is newly divorced. Annika, now a public librarian and more adept at social situations, is determined to prove that their love deserves a second chance. Before the lovers can start over, they must face the truth about why their relationship fell apart and prove that a second tragedy can't break their bond.
Graves eschews the lighter tone of other romances featuring characters who fall somewhere on the autism spectrum and the result brims with thoughtful sensitivity. Romance fans who love the second-chance motif will find The Girl He Used to Know a must-read, but any reader who appreciates character-driven fiction will enjoy Annika's determination to reach her goals and become stronger in the process. --Jaclyn Fulwood, blogger at Infinite Reads